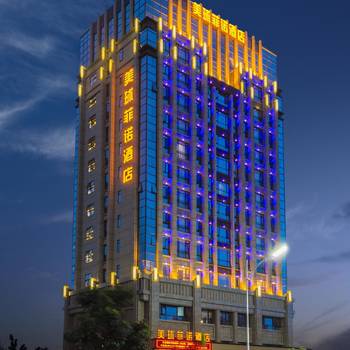 Opened in 2016, the Mei Qiu Fino Hotel is a great accommodation choice in Zhuhai. This property features Free in-room Wi-Fi.
The hotel is conveniently located just 5km from Zhuhai Railway Station and 42km from Jinwan Airport. The hotel is just 2km from New Yuanming Garden and 2km from Wonder Water Town, making it an ideal location for guests looking to do some sightseeing.
This hotel makes a great place to kick back and relax after a long day of sightseeing. A pickup service can be arranged for guests upon request.
If cleanliness is important to you, this hotel makes an excellent choice, as our guests consider this to be one of the cleanest hotels in the city. This hotel is a popular accommodation for guests traveling for business.